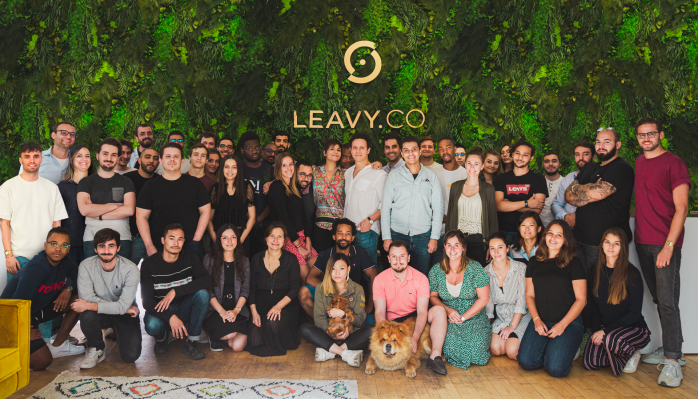 Leavy.co, the Paris-born startup that offers a travel app for millennials to help them travel more without getting into further debt, has quietly raised $14 million in funding.
The investment — which is pegged as a seed round and actually closed in January! — is led by Dutch investor Prime Ventures, with participation from angel investor Dominique Vidal (who is also a partner at Index Ventures). Pieter Welten, a partner at Prime Ventures, has taken a seat on Leavy's board.
Founded in 2017 by CEO Aziza Chaouachi, who at the time was studying law and traveling a lot, and later joined by co-founders Yassine Ben Romdhane (COO) and Mario Moinet (Chief Strategy Officer), the Leavy.co app is described as a "travel community and marketplace" that wants to help millennials travel (more) for less.
At the heart of its offering is a way for travellers (dubbed "Happy Leavers") to rent out their room or apartment when they are away to help fund their trip. Other members (dubbed "Hosts on Demand") then get paid to act as a local host and manage the Leavy booking. The idea, explained Chaouachi on a call yesterday evening, is to scale the community model that she first developed informally amongst friends and via her use of Airbnb when she was a student.
The killer feature — and undoubtedly where things get more interesting — is that Leavy gives memb ...